Why I Love Marco Hotel, CDO
Everytime I'm in Cagayan de Oro, I make it a point to at least stay overnight at Marco Hotel. I've made this a habit everytime we're in CDO. And this is the reason:
Marco Hotel, as far as I know, is the only hotel in CDO to have a heated pool.
This is when Euna took her first dip. I made it a point that the first pool she was going to wade in was heated.
Yes, she's scared. Having a comfortable temperature, I thought, would help ease her fear of being in the water.
Later, she mustered the courage to start playing with the water.
Marco Hotel actually has 3 pools. Most of the guests are not aware of the heated pool as it is hidden between the function hall and cottages.
You wouldn't miss this lap pool viewable from the lobby.
And just a few meters away, a shallow pool for kids.
Where Euna eventually had fun.
As a result, I have stayed in a variety of rooms at Marco Hotel but my review of these would have to wait in later posts. :)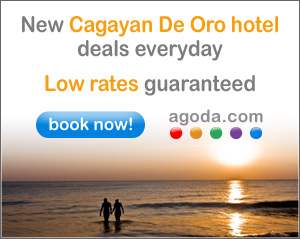 Marco Hotel
Alwana Business Park
Cugman, Cagayan de Oro City
http://www.alwana.com/